The Girls. Maame + Afia
Hey Y'all,
Abena Boamah here — the founder of Hanahana Beauty, an all natural skincare line, that supports the uplift of women of color. This past summer, I traveled back to Ghana, where my family is originally from; not only to escape the anxieties of being Black in America, but to learn more about the women behind the production of shea butter. During this time I had a chance to photograph + talk to different girls + women all around Ghana. Here is the first installment of the The Girls, a collection of photo essays + conversations featuring Black women captured by Black women.
Afia and Maame gave me the honor of taking their pictures. Afia is currently finishing sixth grade while Maame is waiting to start secondary school! Their beauty is beyond physicality; their beauty is smooth + confident. And that starts within.
When I first arrived to my family's house in Tema, Ghana, I was greeted by Afia's smile and kindness. The story of the house girl is usually silenced because, well, they stay in the house. They go to school and help around but they are more than that—they are children. I'm grateful for Afia's smile and her infectious giggle.
I left to travel for a week, and when I came back I was greeted by Maame'ssmiles and the question "Sister, where were you?" After telling Maame and Afia about my travels Maame finally asked me, "But sister, what do you really want us to call you by?"
"Sister Abena, Maame, do you only go by Maame?"
"I'm also Abena."
[Giggles]
A conversation with my cousin Isaac.
"I was thinking, forget doing a huge shoot with the other women. I could just shoot the girls. We could do something fun, go to the beach or explore. Whatever they want to do and then take some pictures."
We enjoyed our mini photo shoot at the ice cream shop more than the ice cream itself.
Twi
English
Laughter was our language and we all understood
I saw how confident these two were; it was magical.
To be young, black + a girl...
And oozing confidence.. it's scary for some but liberating for us.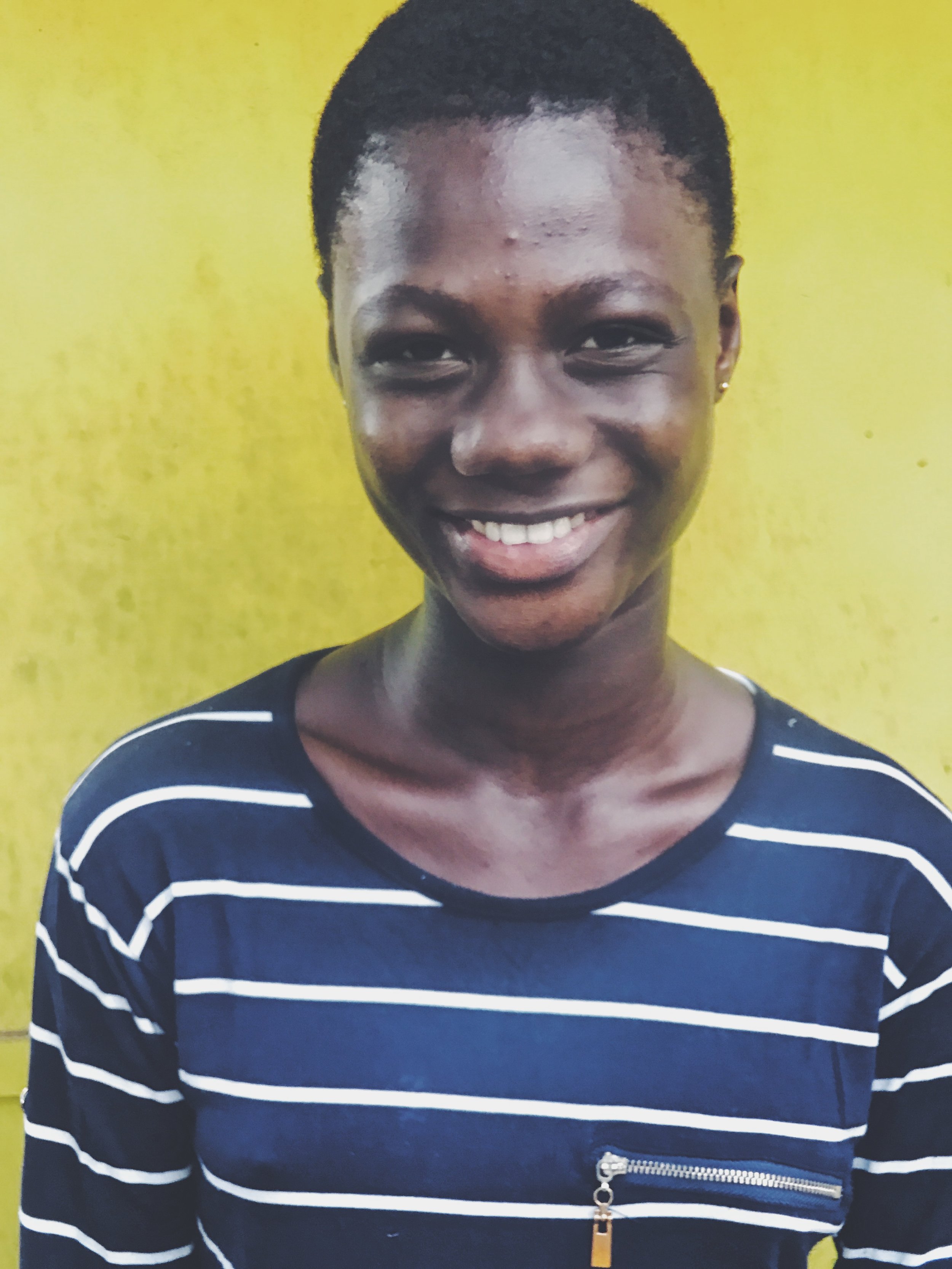 "Maame, you can do whatever you want, it's your picture!"
"Ohh, Afia, you know how to model."
"What do you want to be when you grow up Maame?"
"A news reporter"
"Oh really I have a friend that works in news, and she loves it! How about you Afia?"
"A news reporter too."
"So you both will be news reporters together, you both want to control what stories come out? I love that."
[Nods + giggles ]
I love being surrounded by children. I love working with young girls. I love seeing young black girls happy. I love to see their confidence radiate. I love to see them not question their beauty.
To see young, darker-skinned Ghanaian girls embody all that it means to feel smooth + confident, at an age when I suppressed my confidence in my own beauty, was so beautiful. It gave me hope that there will truly be generation of black girls around the world that may never have to relearn how to love themselves solely based on racial identity and on perceptions of beauty.
That's liberating.